Today I attended VB-Trend 2018 Splunk conference organized by system integrator VolgaBlob.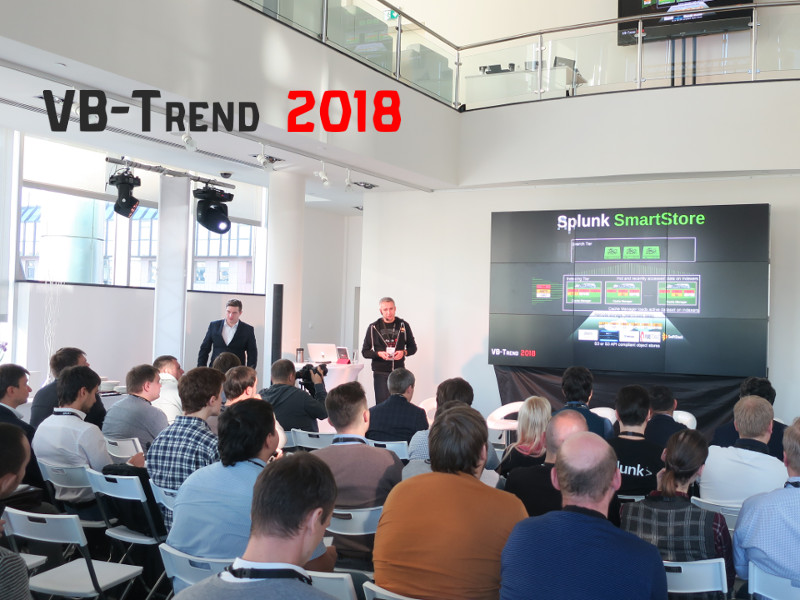 Video fragments from the event:
Comparing to "Splunk Discovery Day", the conference was much smaller (less than 100 people), focused on technical aspects, Information Security and informal communication. And I need to say that there really was a lot of talks with colleagues from different companies, not only about Splunk, but also about Vulnerability Management, Application Security and Container Security.