A few weeks ago I was describing how to perform Linux Vulnerability Assessment without a Vulnerability Scanner. I also wrote in "Vulnerability scanners: a view from the vendor and end user side" that vulnerability scanning is not rocket science and it is easy to make your own scanner for vulnerabilities for a particular OS. Especially it is a popular Linux Distribution.
But. It's one thing to write that you can do it, and another thing to develop a script for home use, and quite another thing to make a publicly available and efficient service…
Vulners Team guys have actually created such free Linux Vulnerability Audit service!
Linux Vulnerability Audit Service
First of all, they made a GUI where you can specify OS version (usually it is in the /etc/os-release file), list of packages installed on the host and get the list of vulnerabilities.
For example, here are the vulnerabilities for my Ubuntu Laptop, which I update frequently: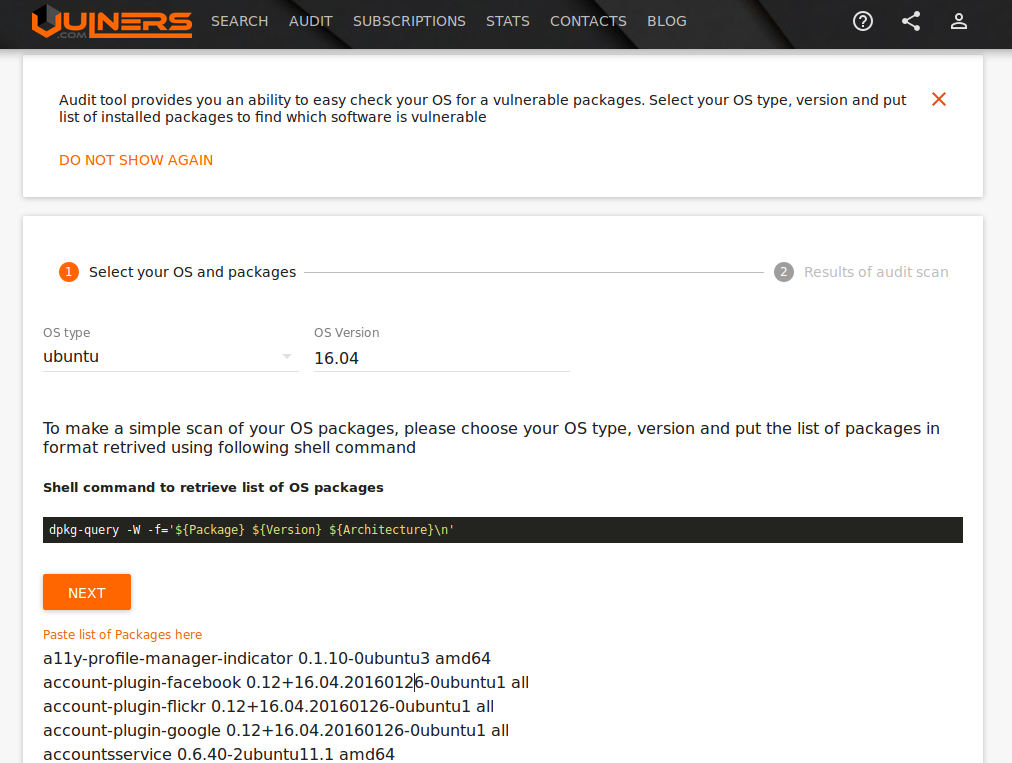 One vulnerability was found: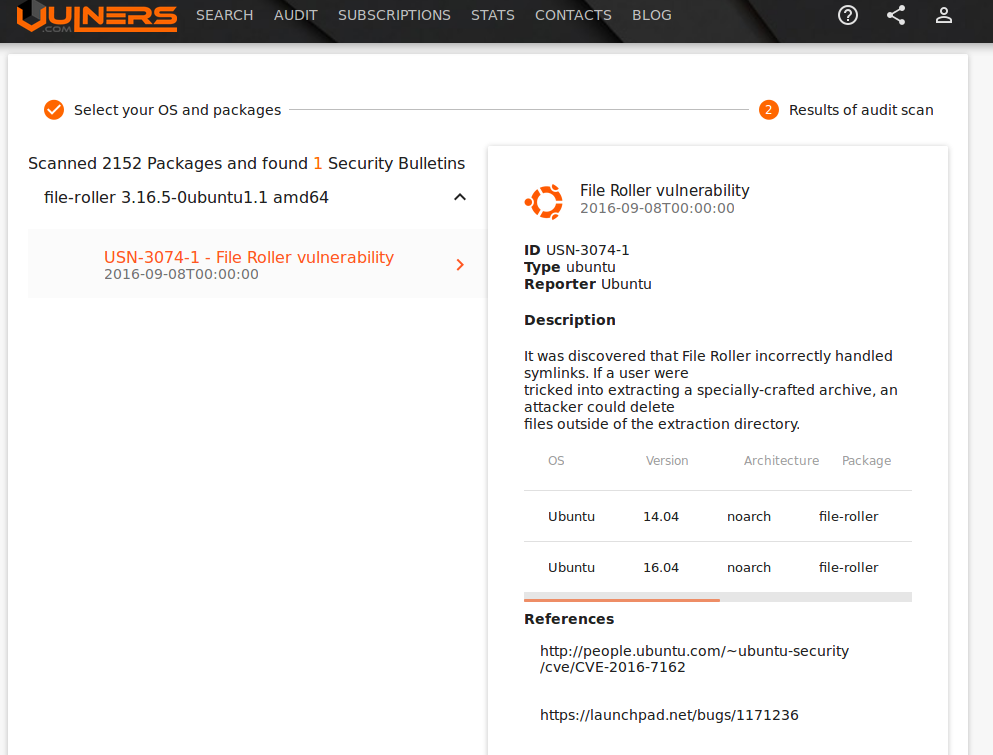 But GUI is good for demonstration. In real life, you can use Vulners Audit API. It will return list of vulnerabilities in JSON.