In previous post "New National Vulnerability Database visualizations and feeds" I mentioned JSON NVD feed.
Let's see what data it contains, how to download and analyse it. First of all, we need to download all files with CVEs from NVD database and save them to some directory.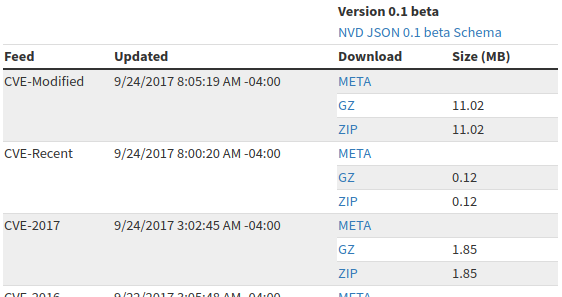 Unfortunately, there is no way to download all the content at once. Only one year archives. We need to get urls first. Url looks like this: https://static.nvd.nist.gov/feeds/json/cve/1.0/nvdcve-1.0-2017.json.zip. Then we will download them all.