We are observing an interesting case now. Short time ago, Intel Security have finally killed their McAfee® Vulnerability Manager (MVM) / FoundStone product and mutually with Rapid7 presented "Nexpose‬ Migration Toolkit".

The Migration Toolkit contains Deployment and Migration related documentation that outlines the migration path, as well as a proprietary utility to easily migrate several key components of the customers MVM deployment into Nexpose.
Moreover, Rapid7 becomes Intel Security's Exclusive Partner for Vulnerability Management. Such a manageable transfer of own customers to a third party, that's not what we often see. So, maybe, in the relatively near future, we will hear that Intel buys Rapid 7. It become even more likely after Rapid 7 presented their new trending UEBA products InsightIDR and InsightUBA.
MVM was a good product at the start. But it hasn't been developing for 15 years. Even vulnerability database updates were not regular. But still, according to IDC report, MaAfee MVM (Intel) had 5% of Worldwide Vulnerability Assessment market.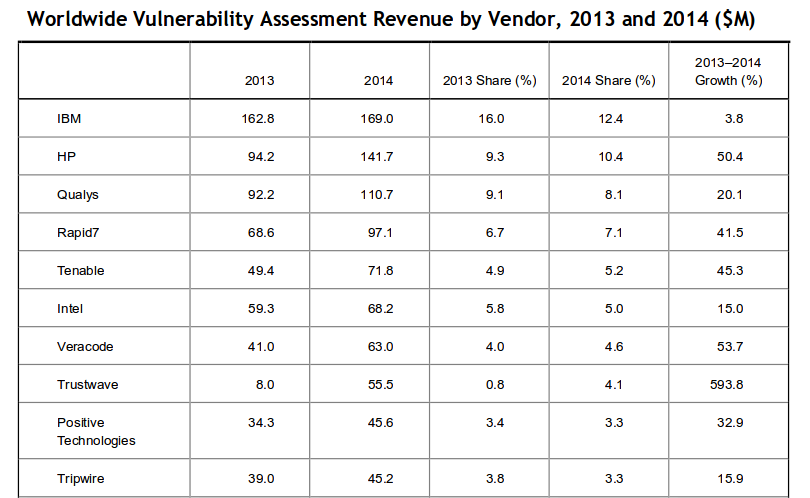 Will Rapid7 get all MVM users? Don't think so. Other vendors are also preparing interesting proposals for them. For example, latest Greenbone Networks press-release (DE) where they offer free consultations and procedures to make the transition as smoothly as possible. So, with increasing number of vendors, it will be interesting to observe the share of McAfee Vulnerability Manager.
Hi! My name is Alexander and I am a Vulnerability Management specialist. You can read more about me here. Currently, the best way to follow me is my Telegram channel @avleonovcom. I update it more often than this site. If you haven't used Telegram yet, give it a try. It's great. You can discuss my posts or ask questions at @avleonovchat.
А всех русскоязычных я приглашаю в ещё один телеграмм канал @avleonovrus, первым делом теперь пишу туда.