In a previous post about Qualys VM I mentioned Qualys Scanner Appliances, which you can use to scan hosts inside your network. Let's see how to configure and use them.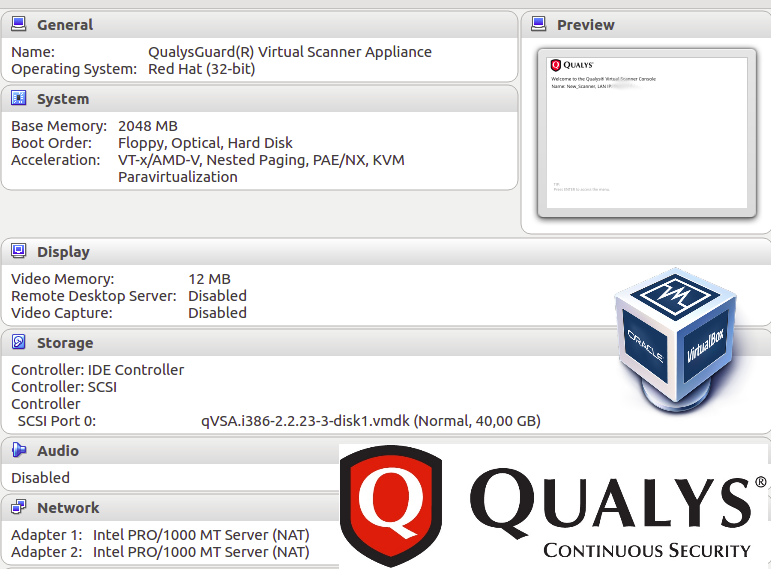 To add new Appliance go to https://qualysguard.qualys.eu/fo/tools/scannerAppliances.php and press "New". You can choose a Scanner Appliance (Hardware) or Virtual Scanner Appliance. For testing I would like to have an appliance in form of VirtualBox virtual machine, so I choose "Virtual Scanner Appliance".
Setup wizard appeared: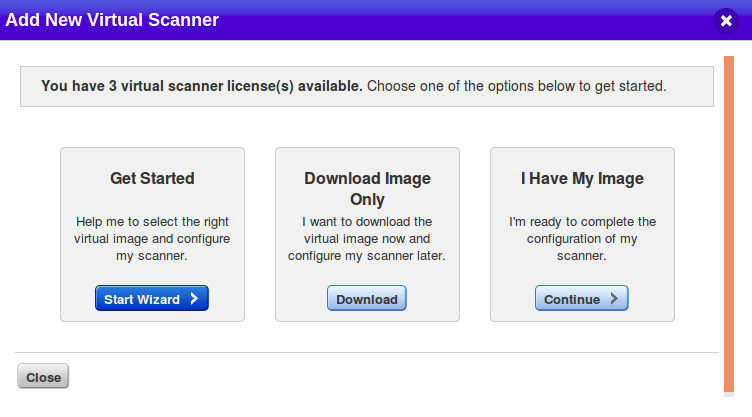 I clicked on Download Image Only.
Qualys Virtual Scanner Appliance supports variety of virtualization platforms:
Standard (OVA)
OpenStack
VMware vApp
Microsoft Hyper-V
Amazon HVM Machine Image (Pre-Authorized Scanning)
Amazon HVM Machine Image
Microsoft Azure Marketplace Image
Google Compute Cloud Image
I choose standard distribution package for this target platforms:
VMware vSphere: vCenter Server, ESXi
VMware Workstation, Player, Workstation Player, Fusion
Oracle VM VirtualBox
Citrix XenServer