I recently read Forrester's 20-page report "The Total Economic Impact™ Of Rapid7 InsightVM". It is about the Cost Savings And Business Benefits that Vulnerability Management solution can bring to the organizations.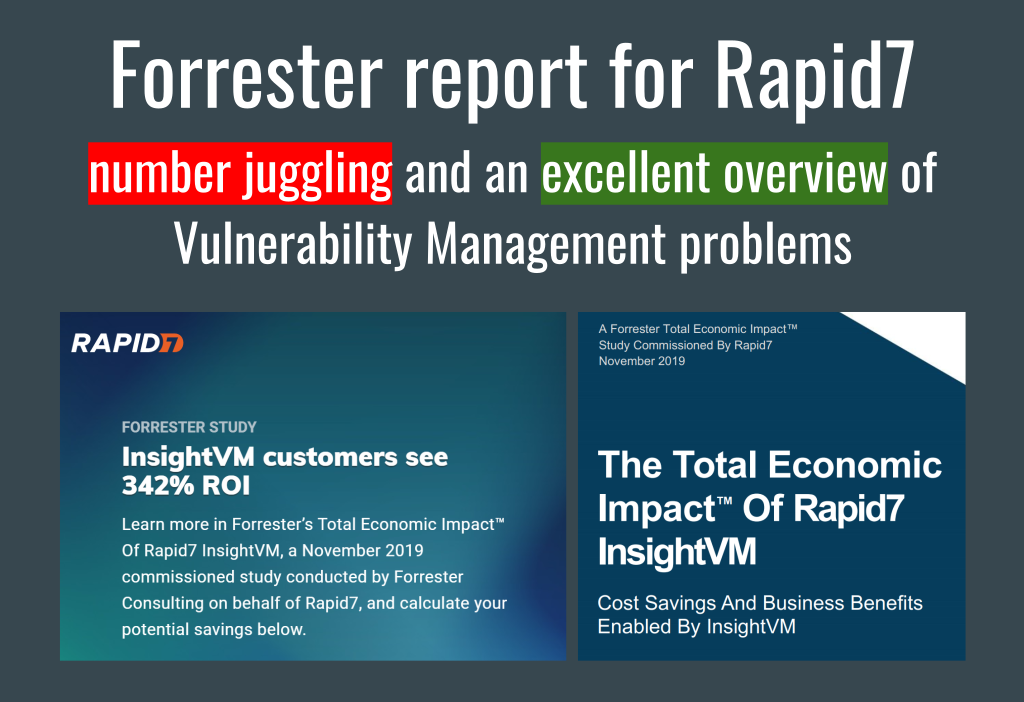 In short, I didn't like everything related to money. It seems like juggling with numbers, useless and boring. But I really liked the quotes from customers who criticized existing Vulnerability Management solutions, especially the low quality of the remediation data. These are the real pain points of Vulnerability Management process.
How did Forrester count money?
Forrester interviewed five existing customers of Rapid7 and created a "composite organization".
This "composite organization" has 12,000 IT assets and spends $223,374 per year on Rapid7 InsightVM ($670,123 for 3 years) including integrations and trainings costs. That means $18 per host. Well, quite a lot, especially when compared to unlimited Nessus Professional for just $2,390 per year. A wonderland of Enterprise Vulnerability Management. 🙂
Continue reading