Vulners Team released today the second version of their Web Vulnerability Scanning plugin for Google Chrome browser. You can read my description of the version 1.0 at "Vulners.com vulnerability detection plugins for Burp Suite and Google Chrome".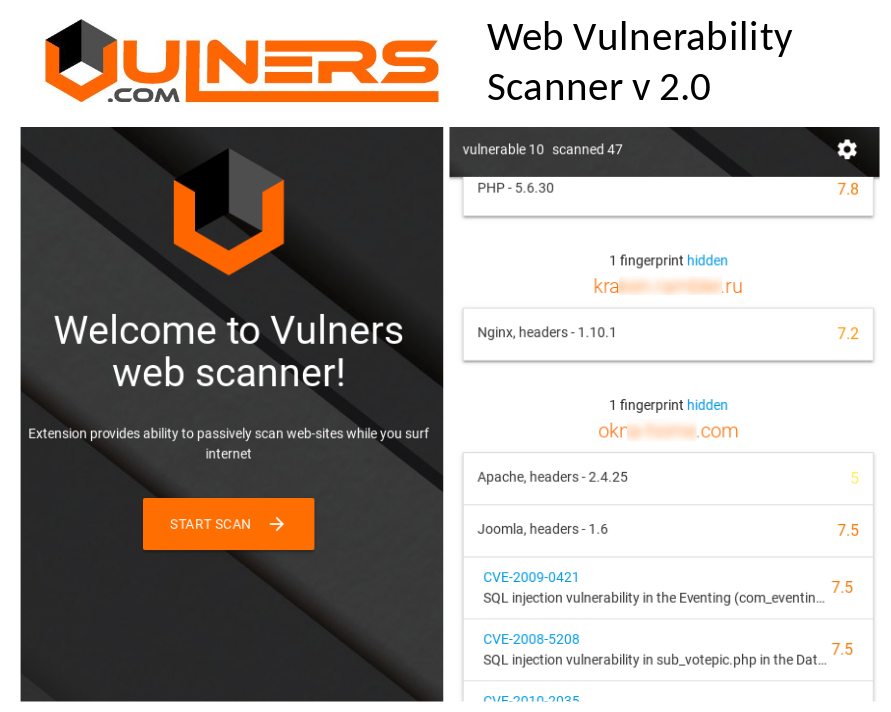 Killing feature of Vulners web scanner v. 2.0 is that you can now see all vulnerabilities on all scanned sites in a single window. You don't need to checks all Google Chrome tabs manually.
Moreover, if some sites make request to other servers, for example googleapis.com, these servers will be checked automatically.
The plugin was fully refactored and now it is React driven. It works faster, analysis more data sources and detects vulnerabilities more accurately.