Atlassian Jira is a great tool for organizing Agile processes, especially Scrum. But managing Scrum Sprints manually using Jira web GUI maybe time consuming and annoying. So, I decided to automate some routine operations using JIRA API and Python.
The API calls are described on the official page at JIRA Agile REST API Reference.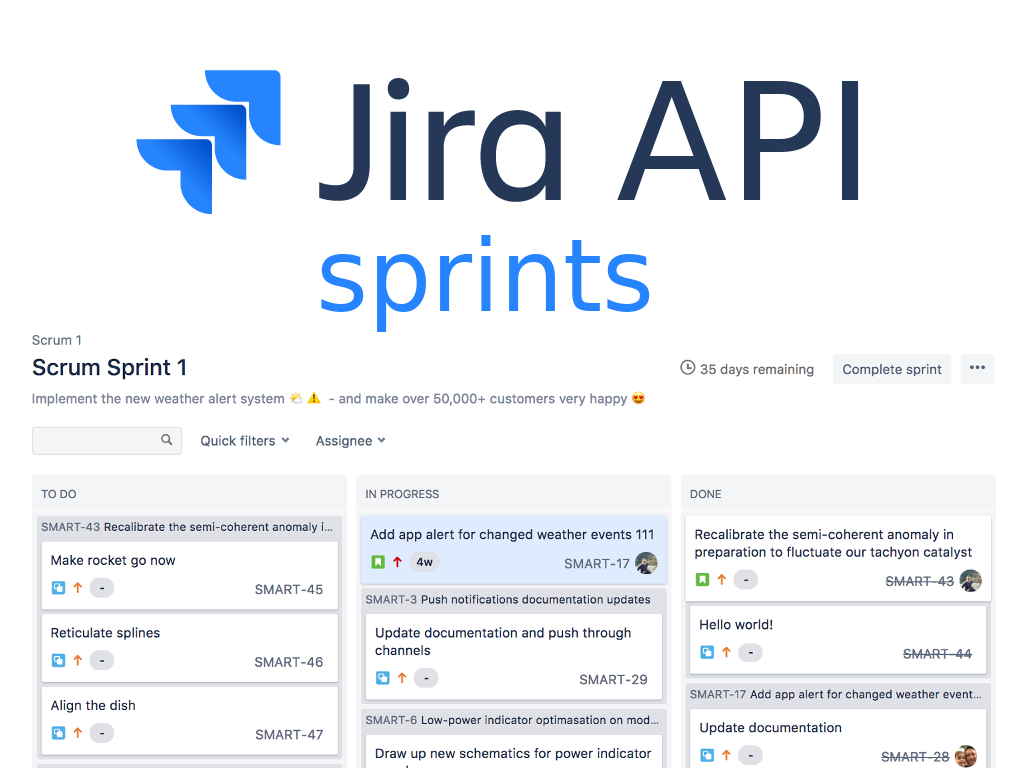 I will use my domain account for authentication. First of all let's see how to get Jira Scrum Board ID by it's name and get all the Sprints related to the Board.
Continue reading