Not so long ago, Tenable presented renewed online training platform – Tenable University. It is publicly available even for non-customers, for example, for Nessus Home users. However, not all courses are available in this case.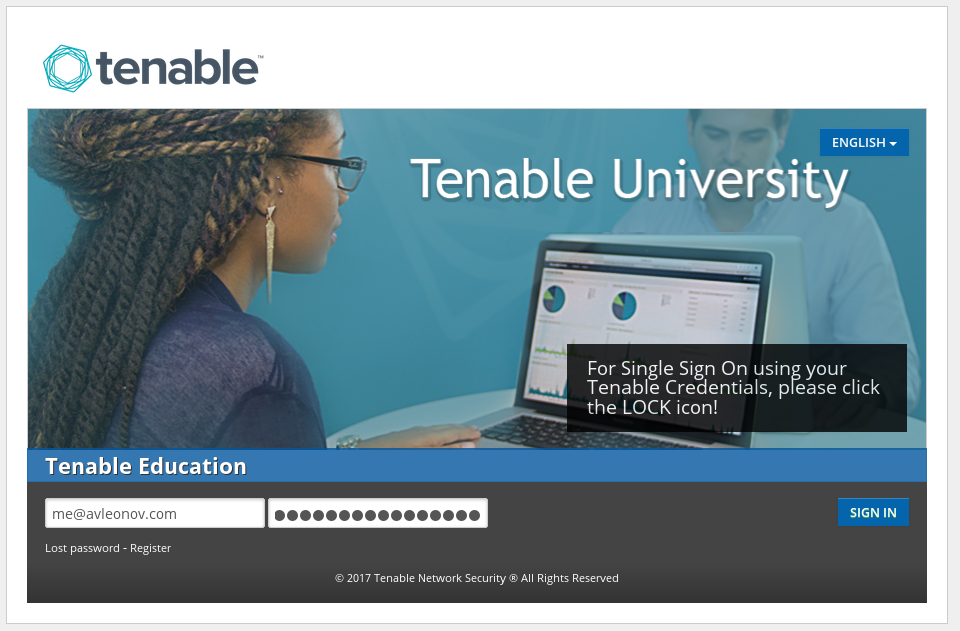 I decided to check it out, registering as non-customer.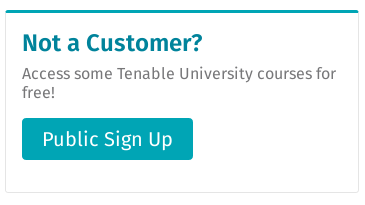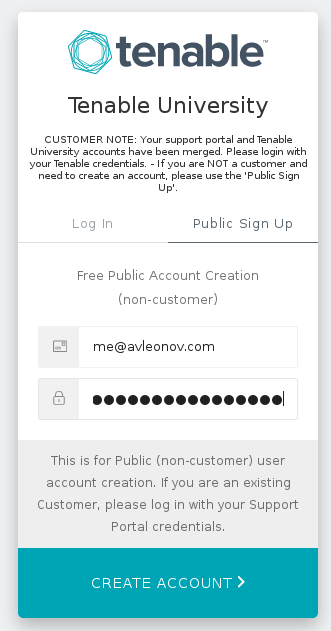 Logged in. Added some more information about myself:
And here is how it looks inside:
List of available courses: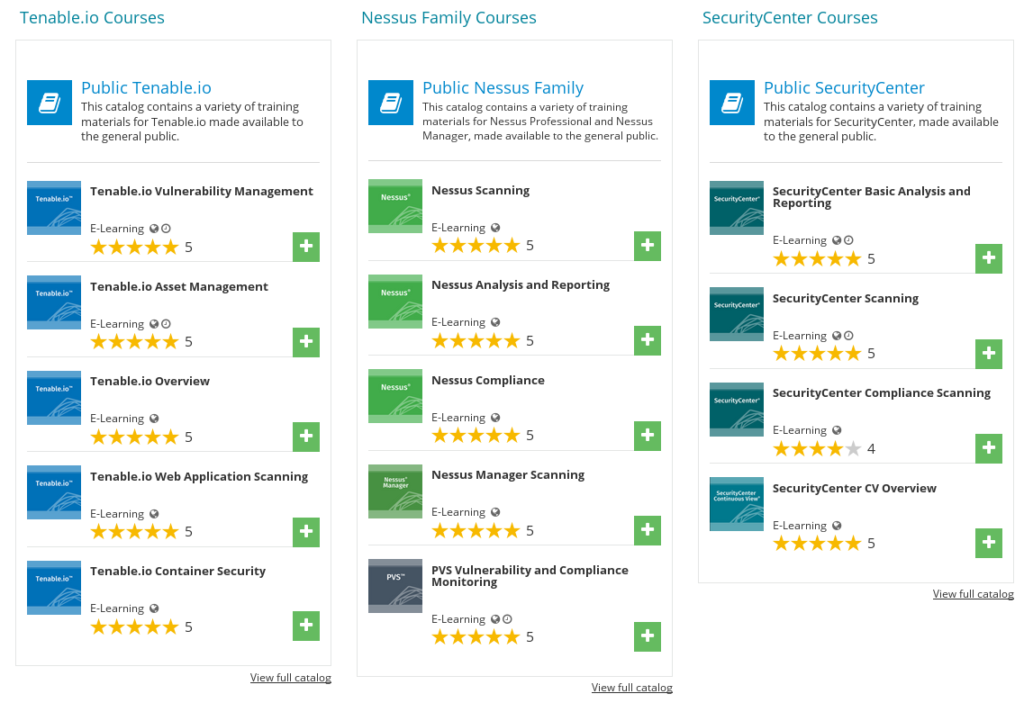 Course groups:
Tenable.io
Nessus Family
SecurityCenter
I subscribed to "Nessus scanning" сourse: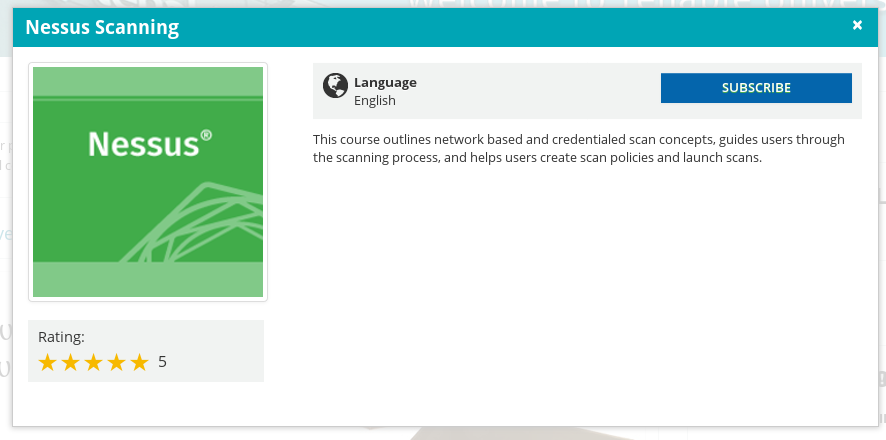 Lectures of this course: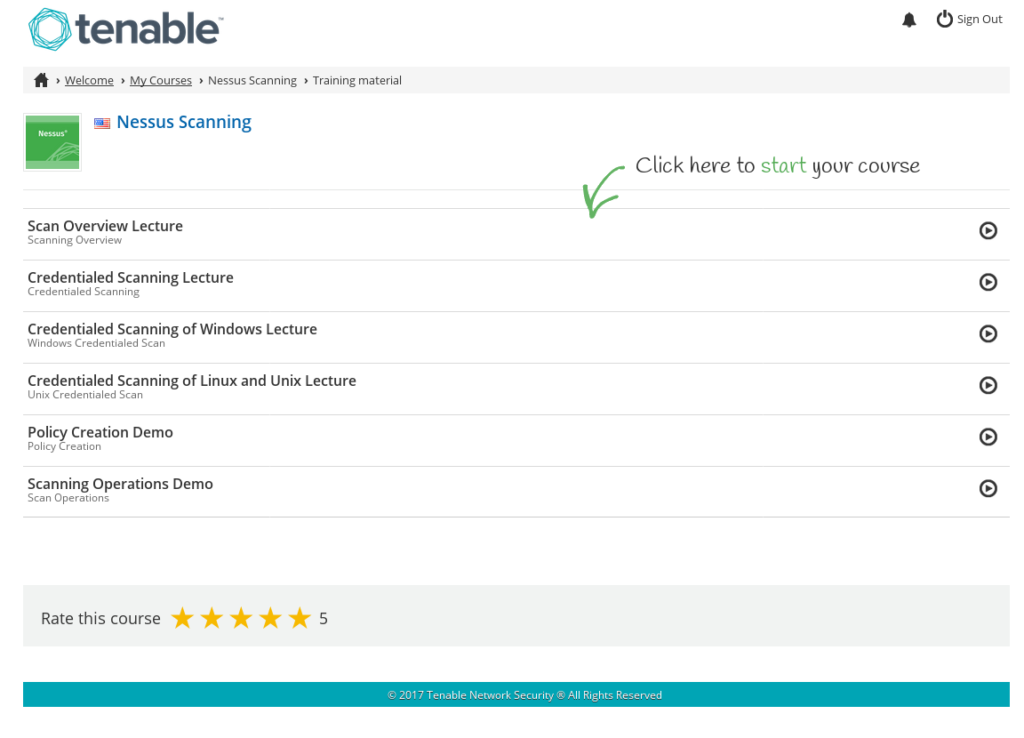 Scan Overview lecture, Speaker describes what Nessus NASL plugins are: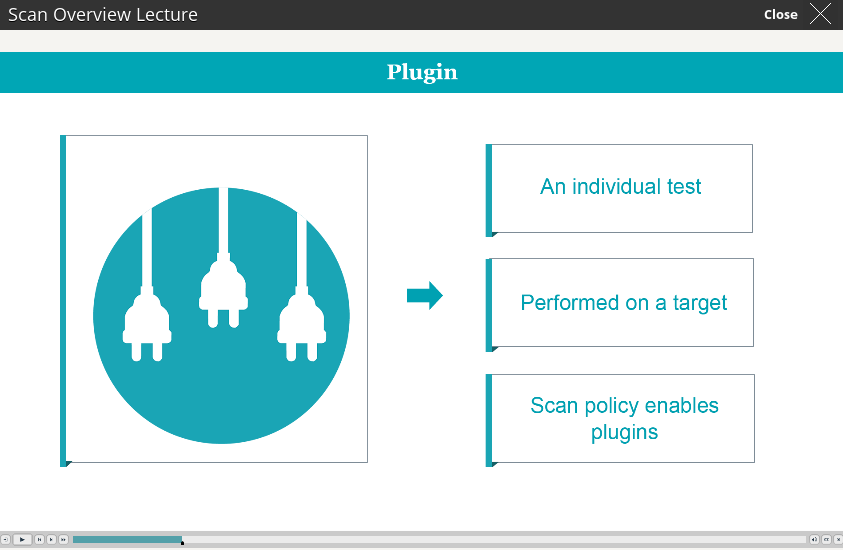 Nessus Scan Sequence: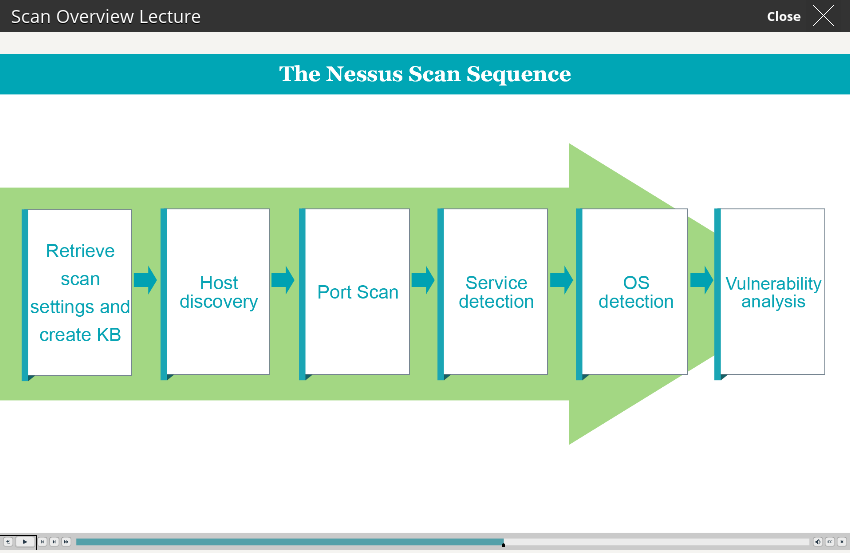 Nessus only perform vulnerability tests that are appropriate for the operating system and services detected on a target. Only relevant tests will be performed.
Lectures are quite useful. However there are no tests and certificates. They are available for the customers:
Tenable customers receive additional training benefits, such as Certificates of Attendance, Certificate of Completion exams, continuing education credits, as well as a larger catalog of training material!
For comparison, Tenable customers have "Learning Plans" and can get a certificate after passing an exam: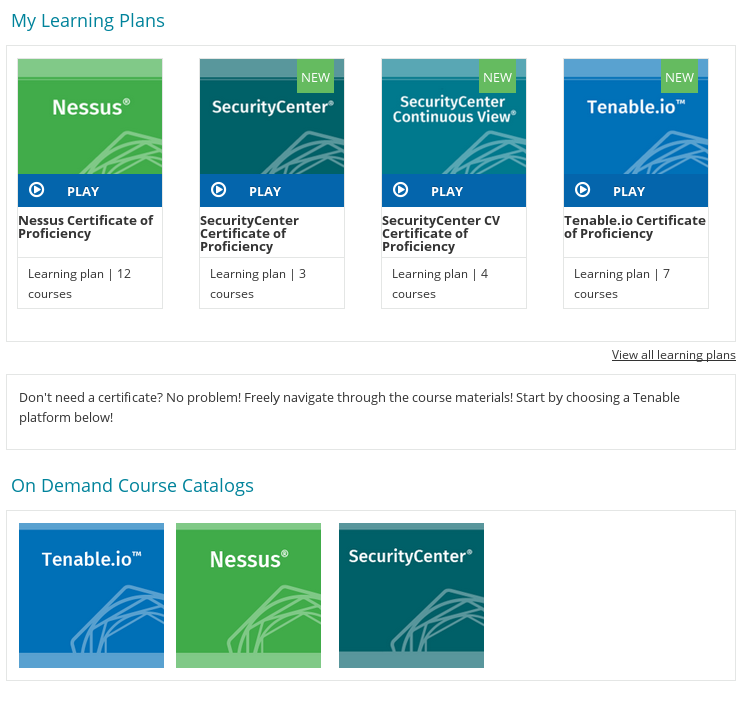 This learning plan consists of the Nessus courses, as well as a Certificate of Proficiency exam. Passing this exam will allow you to download a certificate showing you possess the knowledge delivered in the Nessus On Demand training.
Hi! My name is Alexander and I am a Vulnerability Management specialist. You can read more about me here. Currently, the best way to follow me is my Telegram channel @avleonovcom. I update it more often than this site. If you haven't used Telegram yet, give it a try. It's great. You can discuss my posts or ask questions at @avleonovchat.
А всех русскоязычных я приглашаю в ещё один телеграмм канал @avleonovrus, первым делом теперь пишу туда.