To tell the truth, I was not much interested in Web Application Firewall market since the time when I was doing competitive analysis in Positive Technologies. And a few days ago Gartner published a fresh WAF research with interesting Magic Quadrants. I decided to figure out what's new there.
Here you can download full Gartner WAF MQ 2017 report for free. Thanks to Positive Technologies for such an opportunity!
First of all, let's look at the illustrations. I took the Magic Quadrant from this year's report: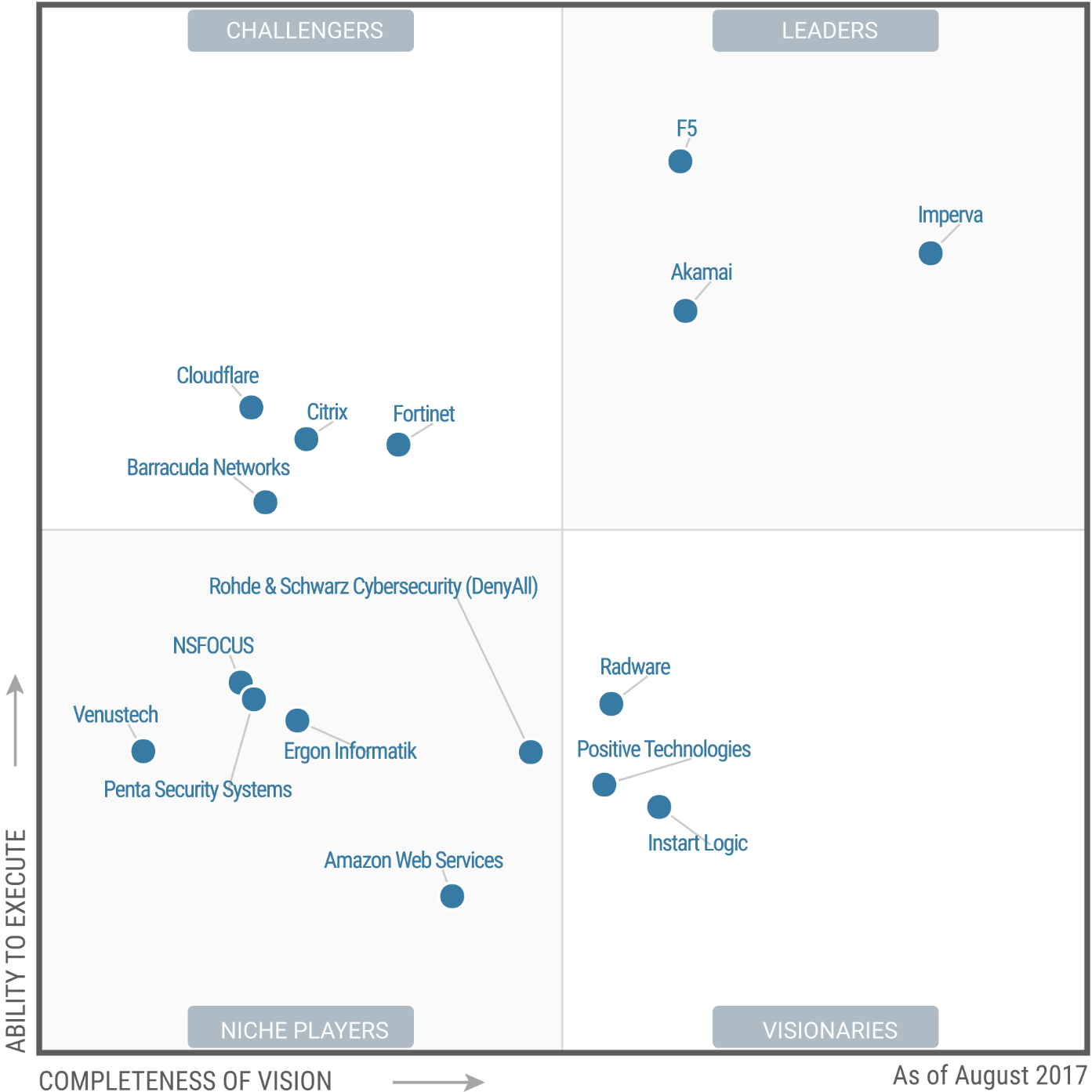 And for comparison from 2014 and 2015 reports: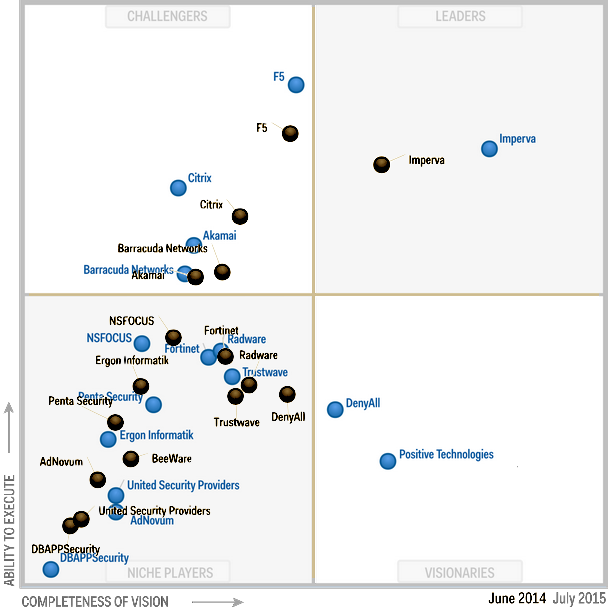 The first thing that caught my eye was Akamai in the leaders! And apparently this will be the main message.