The long New Year holiday season in Russia was not in vain. I had time to work on Zbrunk. 😉 As you can see, I made my first dashboard and added other features.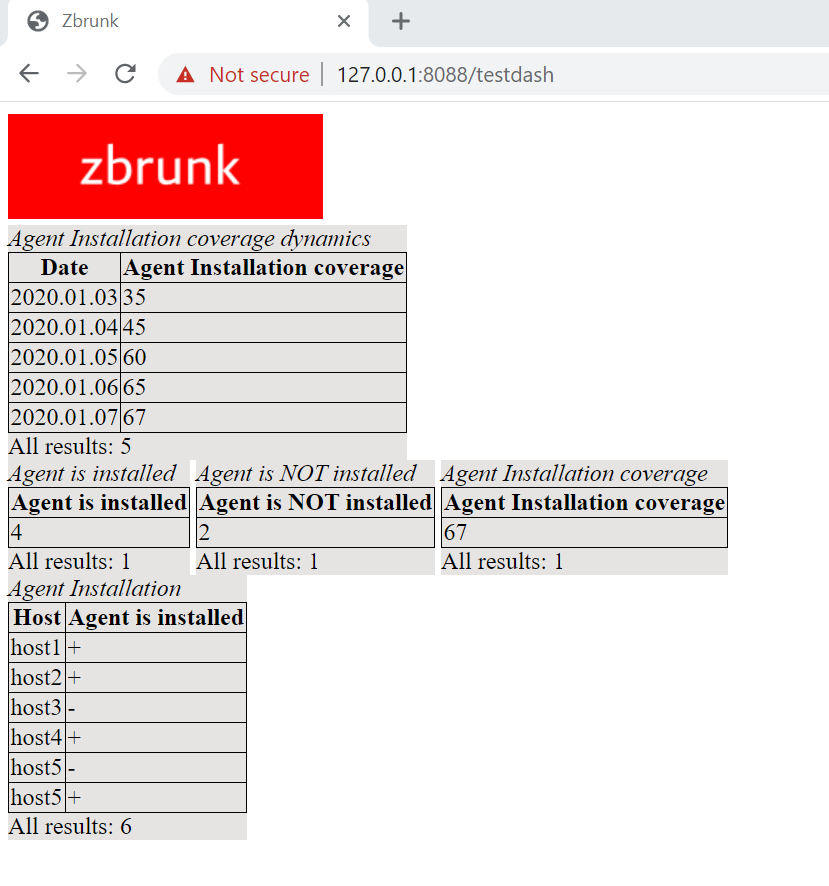 No more timestamps in code
I added functions to get Unix timestamps from lines in human-readable time format, e.g. "2019.12.10 13:00:00".
Instead of a date, you can use words:
Today
Yesterday
N days ago
Beginning of Time
End of Time
API requests will continue to support only Unix timestamps.
Continue reading