Last Friday, 17th of November, I attended the ZeroNights 2017 conference in Moscow. And it was pretty awesome. Thanks to the organizers! Here I would like to share some of my impressions.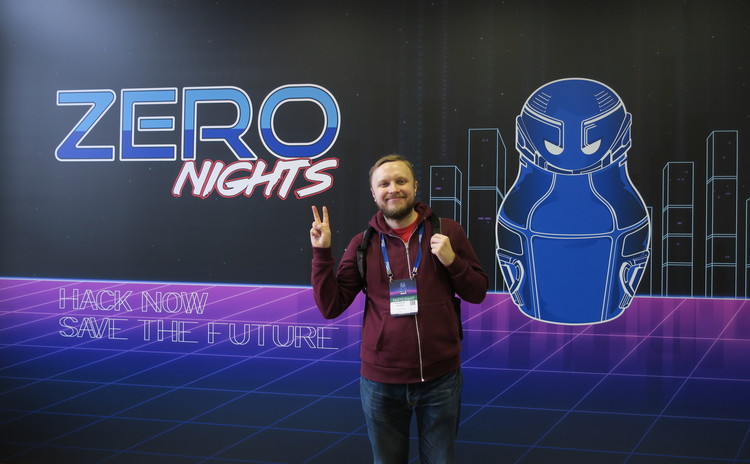 First of all, I want to say that two main Moscow events for information security practitioners, PHDays and ZeroNights, provide an excellent opportunity to meet all of the colleagues at once and to synchronize current views on important information security issues, including, of course, Vulnerability Management, the most relevant for me. My opinion is that this year's behind-the-scene conversations were especially good. And this is the most valuable characteristic for the event.
Every ZeroNights event has it's own style. This time it was some geeky cyber retro from 1980s, like in popular cult movie Kung Fury. The place was also changed from familiar Cosmos Hotel  to ZIL Culture Centre. It is the largest Palace of Culture from the Soviet Moscow times. The combination of US 80s cultural artifacts, RETROWAVE music with Soviet-style interiors (including, for example, statue of Lenin) made a pretty weird combination, but I liked it =)
I was unintentionally taking photos using some strange mode in camera and recorded a very short video fragment (3-5 seconds) for each photo. I decided to combine this fragments in a small video. This does not make much sense, but, perhaps, someone will find this "time-lapse" interesting 😉
Among the great presentations and workshops, there were also a small exhibition. This year there was two Vulnerability Management vendors: Beyond Security and Qualys.