Last week, March 14, Forrester presented new report about Vulnerability Risk Management (VRM) market. You can purchase it on official site for $2495 USD or get a free reprint on Rapid7 site. Thanks, Rapid7! I've read it and what to share my impressions.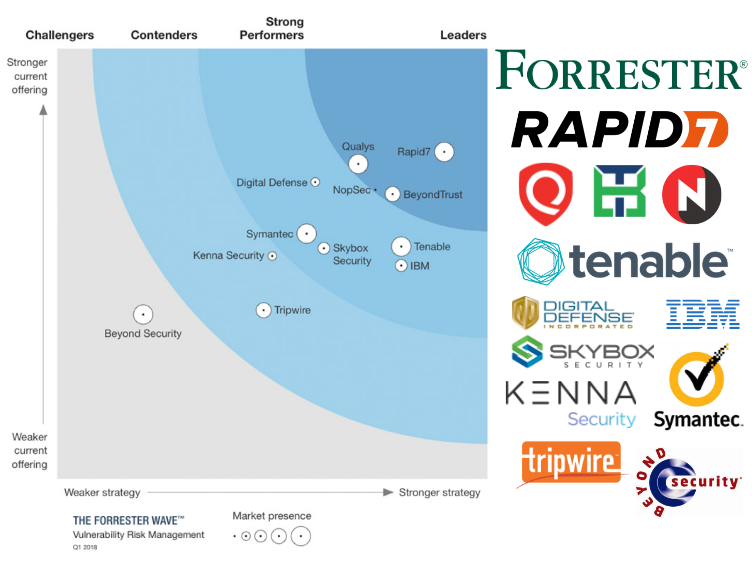 I was most surprised by the leaders of the "wave". Ok, Rapid7 and Qualys, but BeyondTrust and NopSec? That's unusual. As well as seeing Tenable out of the leaders. 🙂
The second thing is the set of products. We can see there traditional Vulnerability Management/Scanners vendors, vendors that make offline analysis of configuration files and vendors who analyse imported raw vulnerability scan data. I'm other words, it's barely comparable products and vendors.