Scaner-VS is a Vulnerability Assessment system developed by Moscow-based NPO Echelon. It's pretty popular in Russian government organizations, especially in Russian Army, because it comply all government requirements, has all necessary certificates and is relatively cheap.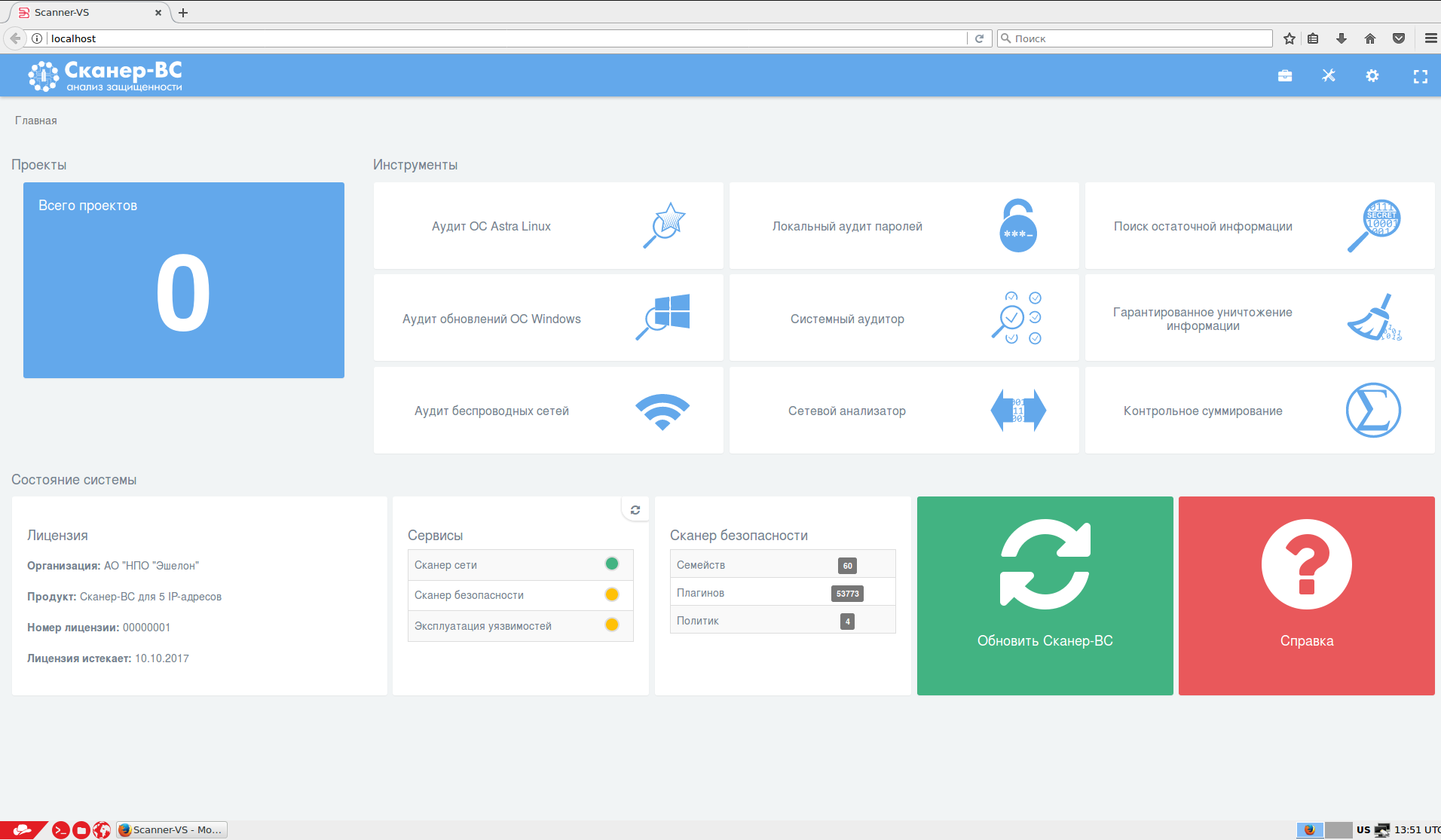 As for requirements and certificates, NPO Echelon itself is an important certification authority, so they know how to do the things right. It's not a secret product or something. You can request trial version freely at http://scaner-vs.ru/version-for-testing/. But note, that it is only available in Russian. I am also sorry, but screenshots in this post will be also in Russian. I will try to do my best to describe them properly.
When you fill the form on Echelon website, you will soon get a link to 3.3 gb .iso file by email. Run it in VirtualBox virtual machine (choose Debian 64 or Debian 32).
Here is a boot menu. Choose first default option.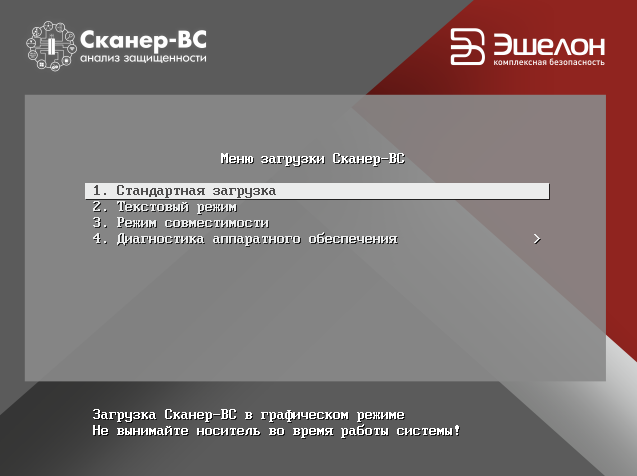 Some seconds later you will see Linux desktop environment with Scaner-VS web-GUI opened in Firefox.