SMBv3 "Wormable" RCE
Without a doubt, the hottest Microsoft vulnerability in March 2020 is the "Wormable" Remote Code Execution in SMB v3 CVE-2020-0796. The most commonly used names for this vulnerability are EternalDarkness, SMBGhost and CoronaBlue.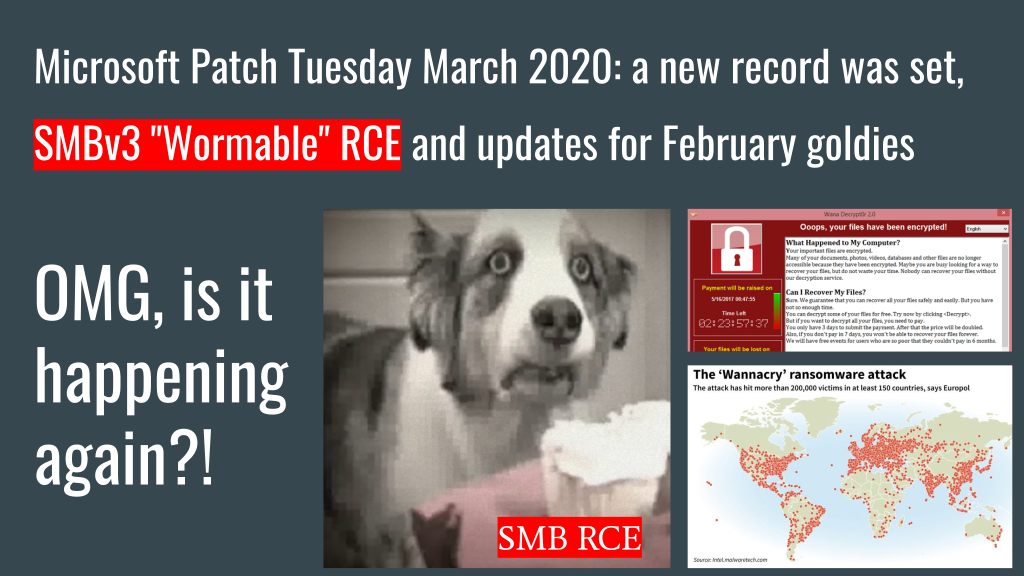 There was a strange story of how it was disclosed. It seems like Microsoft accidentally mentioned it in their blog. Than they somehow found out that the patch for this vulnerability will not be released in the March Patch Tuesday. So, they removed the reference to this vulnerability from the blogpost as quickly as they could.
But some security experts have seen it. And, of course, after EternalBlue and massive cryptolocker attacks in 2017, each RCE in SMB means "OMG, this is happening again, we need to do something really fast!" So, Microsoft just had to publish an advisory for this vulnerability with the workaround ADV200005 and to release an urgent patch KB4551762.
Continue reading