I would like to start this post by talking about Microsoft vulnerabilities, which recently turned out to be much more serious than it seemed at first glance.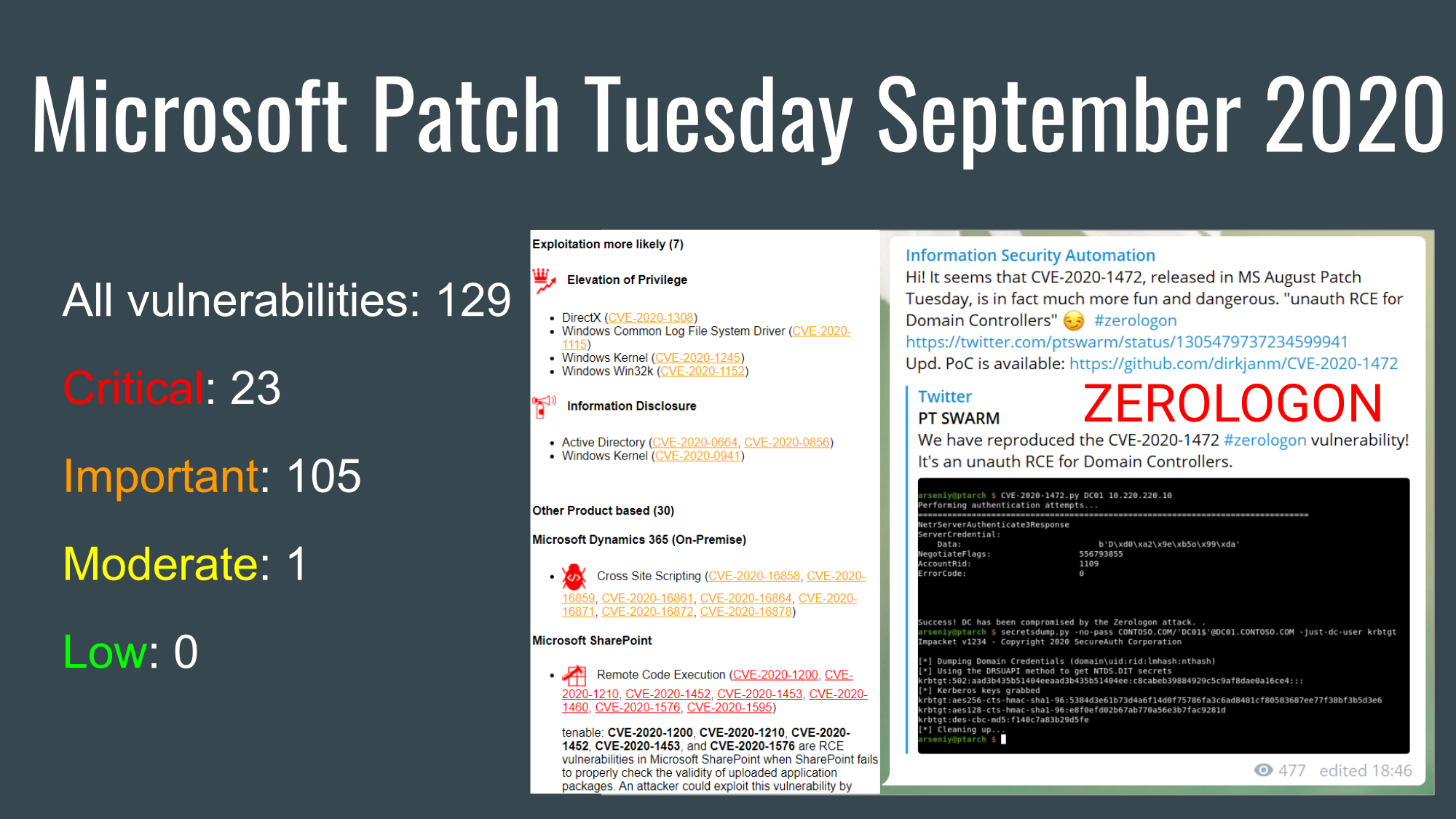 Older Vulnerabilities with exploits
"Zerologon" Netlogon RCE (CVE-2020-1472)
One of them is, of course, the Netlogon vulnerability from the August 2020 Patch Tuesday. It's called "Zerologon". I would not say that Vulnerability Management vendors completely ignored it. But none of them (well, maybe only ZDI) emphasized in their reports that this vulnerability would be a real disaster.
Continue reading