17-18 November I was at the great event — Zero Nights security conference in Moscow. For the first time as a speaker. Being a part of such famous and prestigious security event was very exciting. I was talking mainly about VM solution problems and custom reporting/ticketing, Ekaterina shared some experience in using Tenable SecurityCenter for Vulnerability and Compliance management.
Presentation was recorded and some time later video will be available on YouTube. However, I suppose audio will be only in Russian not earlier than February 2017. So I think it will be a much more useful to share some points of the presentation right now. Lucky here I don't have any time restrictions. =)
The first thing to say about Vulnerability Scanners and Vulnerability Management product is that there are plenty of them. On this picture I mentioned some of the products/vendors.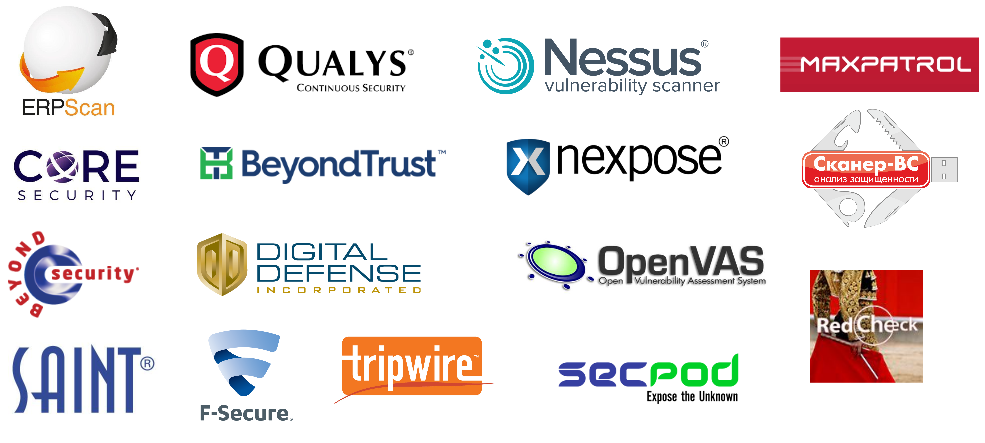 Some of them are highly specialized, like ErpScan for SAP, others are universal. Some of them are presented globally: Tenable Nessus / SecurityCenter, Rapid 7 Nexpose, Qualys, F-Secure etc., others are known mainly in Russia: Positivie Technologies Maxpatrol, Altx-Soft RedCheck, Echelon Scaner-VS. Some products are expansive, some of them not and even have versions available for free: OpenVAS, SecPod Saner Personal, Altx-Soft ComplianceCheck, Qualys SSL labs, High-Tech Bridge SSL Server Security Test, etc.
In my opinion the main problems of VM solutions are expansiveness and low reliability of the scan results.
Continue reading