Great news! Vulners.com vulnerability search engine now supports OpenVAS detection plugins.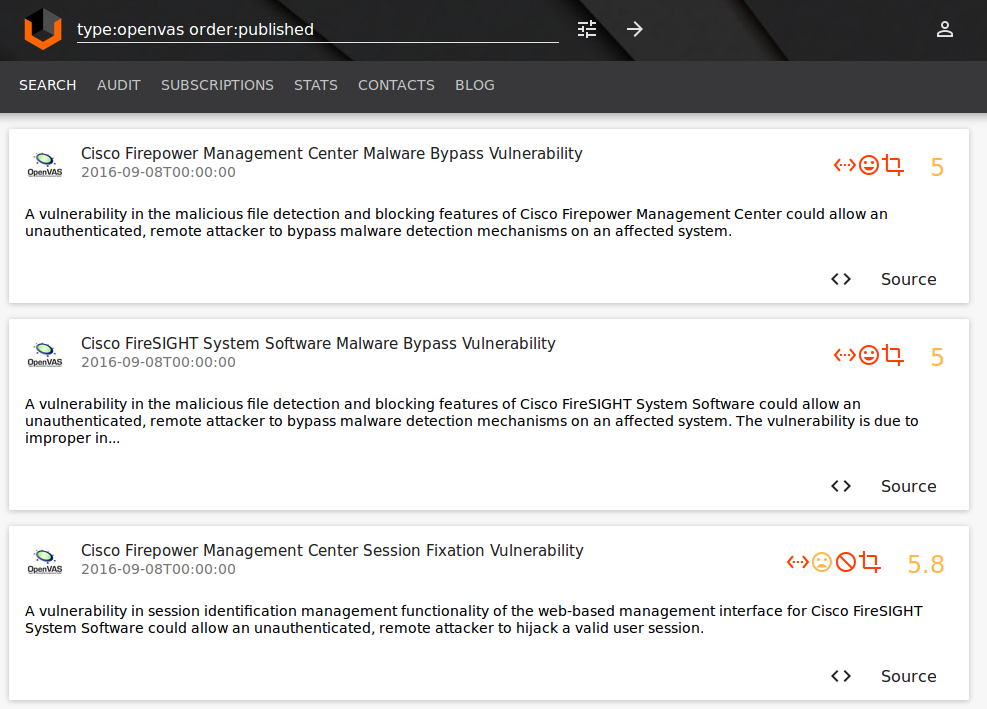 Why OpenVAS is important?
OpenVAS is the most advanced open source vulnerability scanner and is the base for many Vulnerability Management products.
Key vendors that produce OpenVAS-based products are Greenbone and Acunetix. There are some local vendors, such as Scaner VS by Russian company NPO Echelon.
"Vanilla" OpenVAS is also widely used when there is no budget for a commercial solution or it's necessary to solve some specific problems, including developing own plugins for vulnerability detection. OpenVAS is integrated with wide range of information security systems, for example it is a default VM solution for AlienVault SIEM.
OpenVAS is well suited for education purposes as it is well documented and uses only open source code. For OpenVAS it's always clear how the it works.