Vulnerability Life Cycle diagram shows possible states of the vulnerability. In a previous post I suggested to treat vulnerabilities as bugs. Every known vulnerability, as same as every bug, was implemented by some software developer at some moment of time and was fixed at some moment of time later. What happens between this two events?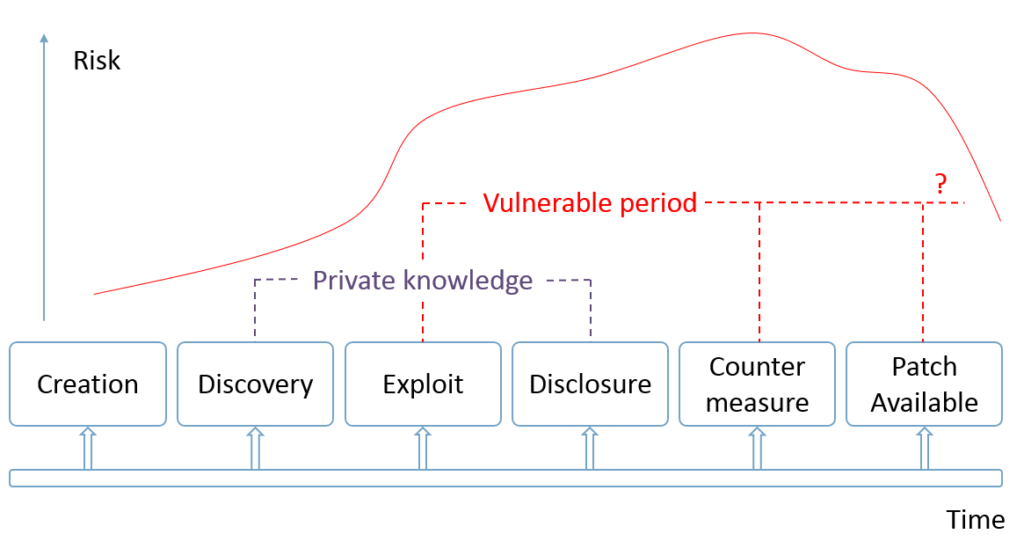 Right after the vulnerability was implemented in the code by some developer (creation) nobody knows about it. Well, of course, if it was done unintentionally. By the way, making backdoors look like an ordinary vulnerabilities it's a smart way to do such things. 😉 But let's say it WAS done unintentionally.
Time passed and some researcher found (discovery) this vulnerability and described it somehow. What's next? It depends on who was that researcher.
Continue reading